Netlist in $15M Offering
Wednesday, September 7, 2016
Share this article: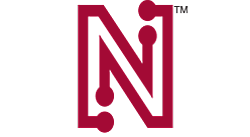 Netlist Inc. will sell $15 million in common stock, the Irvine-based storage equipment maker said today.
It plans to use proceeds to accelerate its patent monetization strategy, commercialize its HybriDIMM product line, and for general corporate purposes.
The 8.5 million shares are expected to be offered at about $1.76 a share.
Netlist shares were down about 9% to $1.55 and a $79 million market cap in recent trading.
Its shares had languished under $1 on the NASDAQ for several months as adoption of its products has been hampered for years by patent disputes and ongoing litigation.
Book runners on the offering, B. Riley & Co. LLC and Craig-Hallum Capital Group LLC, and The Benchmark Co., co-manager of the offering, can purchase up to 15% of the shares sold, filings said.
The offering follows a cash infusion for Netlist earlier this year.
The Business Journal in February reported that Netlist would receive $23 million from South Korea-based Samsung Electronics Co. and have access to thousands of patents from the world's largest electronics company as part of a joint venture to co-develop a product combining Netlist's HyperVault offering with Samsung's DRAM and NAND memory technology.
DRAM is a maturing type of memory that has hit its ceiling in terms of capacity and speed, whereas NAND flash costs much less and provides higher capacity, though it's not nearly as fast as DRAM.
The companies plan to launch a product this year. Targeted customers would include the likes of Oracle, Dell, HP, IBM, Lenovo and EMC.