Rox Medical Raises $40M
Tuesday, September 6, 2016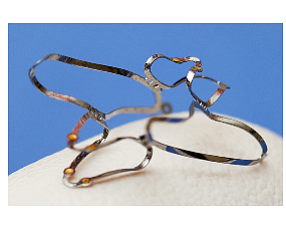 Rox Medical in San Clemente got $40 million in Series E financing led by Novartis Venture Fund and Apple Tree Partners, with participation by Versant Ventures and Domain Associates.
Rox develops therapies for hypertension and chronic obstructive pulmonary disease.
Its main product, the Rox Coupler, is a vascular device for hypertension that "creates a passage between an artery and a vein in the upper thigh, which redirects a measured amount of arterial blood to the veins."
The coupler has CE Mark approval—which covers several countries, many of which are in Europe—but is limited in the U.S. to investigational use.
"We will soon initiate a U.S. pivotal clinical trial," of the device, said Chief Executive Rodney Brenneman.
Rox Medical has received $46 million in equity, including this round, and $4 million in debt financing, since its founding in 2004, according to Crunchbase.
Series E funding is sometimes a precursor to an initial public offering or a company being acquired.
The Novartis fund is the venture capital of Novartis International AG in Basel, Switzerland, a $191 billion market cap company that makes eye care products and proprietary and generic drugs.
Apple Tree Partners is a New York venture capital firm that invests in healthcare companies.
Versant Ventures is in Menlo Park and maintains a presence in Newport Beach through partner William Link. Versant was also part of Rox's venture capital round four years ago.
Domain Associates is in San Diego and also helped fund Rox's venture capital round.