August Mixed for OC Carmakers
Thursday, September 1, 2016
Share this article: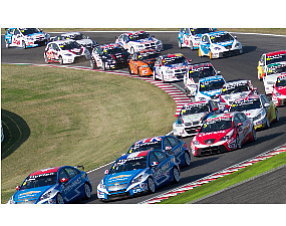 Three out of the four Orange County-based automakers fell behind the national sales pace on new-vehicle sales in August, according to New Jersey-based market researcher Autodata Corp.
U.S. auto sales were down 4.1%, adding 1.51 million cars and light trucks, and are on track to reach 17 million for the year.
Fountain Valley-based Hyundai Motor America's August was flat with 72,015 vehicles sold. The South Korea-based Hyundai Motor Co. subsidiary's year-to-date sales are up 1.3% to 521,078 over the first eight months of 2015.
Hyundai's August included G80 sales from the recently established Genesis Motors USA in Fountain Valley, which totaled 1,497 vehicles. Without it, Hyundai would be down 2% for the month and up 1% for the year.
"It's exciting to see our first G80s being delivered to customers and we're very happy with the reception it's receiving," Erwin Raphael, general manager of Genesis in the U.S. market, said in a statement. "And I expect we'll see the first G90s getting to our dealers later this month, another milestone moment for our nascent brand."
Kia Motors America Inc. in Irvine, also part of Hyundai Motor Group, reported selling 54,248 cars and SUVs last month, down 7.9%. Its year-to-date sales totaled 442,544, up 3.8% compared to the same period last year.
Mazda North American Operations in Irvine posted a 12.8% dip in sales at 26,109 vehicles. The automaker's 2016 sales added up to 199,378, down 7.7%.
Cypress-based Mitsubishi Motors North America Inc. sold 7,336 vehicles, 11.5% fewer than in August 2015. It has sold 67,160 cars and SUVs year-to-date, a 2.2% year-over-year increase.
U.S. auto dealers have sold 11.67 million vehicles this year, a 0.6% uptick compared with the first eight months of 2015.