Edwards Shares Fall on Sapien Sales
Wednesday, October 26, 2016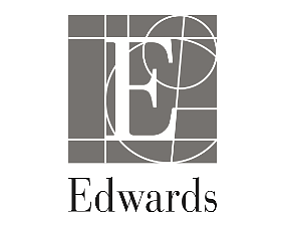 Shares of Edwards Lifesciences Corp. in Irvine fell 15% to about $96.50 a share and a $20 billion market cap on a lower-than-expected increase in its most recent quarter on international sales of its main product, the Sapien heart valves.
Sapien sales grew 39% to $410 million for the quarter—but below analyst projections of $427 million.
Chief Executive Mike Mussallem said Edwards cut heart valve shipments to France because the country's public healthcare system limits the number of surgeries done with the kinds of valves the company makes.
Edwards overall reported earnings of $141 million on revenue of $739 million for the quarter—20% higher year-over-year, compared with $118 million in earnings on revenue of $615 million.
It guided full-year revenue upward from its previous range.
Edwards said it would have revenue of $2.7 billion to $3 billion for the year, about 1.4% or $50 million higher on each end from its previous guidance.
Wall Street expects full-year revenue at the top of that range, or $2.97 billion.