Holiday Pop-Ups for Wet Seal
Wednesday, October 19, 2016
Share this article: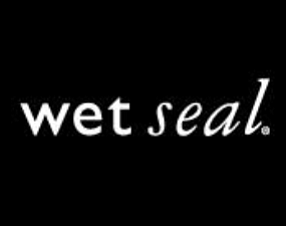 Wet Seal LLC in Irvine plans to open 13 temporary stores during the upcoming holiday season.
The women's apparel retailer closed 338 underperforming locations in January 2015, just before filing for Chapter 11 bankruptcy. It emerged several months later, under the ownership of Philadelphia-based private equity firm Versa Capital Management LLC, with a pared-down lineup of 171 stores in 41 states.
"Customers have reached out to request the return of Wet Seal stores to their local areas, and we are pleased that we are able to meet that need," said Wet Seal Chief Executive Melanie Cox.
The pop-up locations, ranging from 3,000 to 5,000 square feet, will open on Nov. 3 at General Growth Properties Inc.'s shopping centers in Arizona, Florida, Georgia, Illinois, Michigan, Oklahoma, Washington, New Jersey and Pennsylvania.
"We are focused on curating our shopping centers with the retailers that our customers want," General Growth Properties Chief Executive Sandeep Mathrani said. "Brick and mortar plays a significant role in the holiday-shopping experience, and through its pop-ups, GGP is excited to bring the Wet Seal brand to new communities."
Wet Seal relocated its headquarters from Foothill Ranch to the Irvine Spectrum area earlier this year.