Emmis Effort to Go Private Failed
Monday, October 17, 2016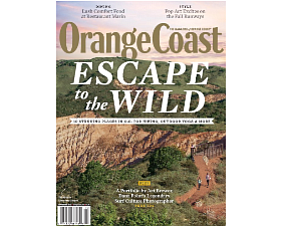 An effort by the chief executive of Emmis Communications Corp. to take the company private has failed.
Jeff Smulyan, chief executive and controlling shareholder, said that after several extensions he could not reach an agreement with the special committee that was set up to take the company private and the offer has lapsed.
The offer was for $4.10 per share, but the committee was requesting "significantly more than that," Smulyan said. "We're going to evaluate our options. Right now it's (going private) off the table. We'll see what happens."
Emmis announced in August that it was planning to sell its six regional magazines, including Orange Coast magazine, to help finance the move.
Emmis is a radio and publishing company with operations in nine U.S. markets. The effort to go private was based on "the lack of any fervor for traditional media companies on Wall Street," Smulyan told the Business Journal in August. "Being public with a company this size has very significant costs."
Selling noncore assets would enable Emmis to narrow its focus and reduce its debt, he said at the time.
The company last week announced an agreement to sell its Texas Monthly to an affiliate of Genesis Park LP, a partnership founded by Paul Hobby, for $25 million, subject to working capital adjustments.
Sales of the remaining regional magazines are still planned, Smulyan told the Business Journal.