Shopoff Realty Buys in Las Vegas, Chicago Top $100M
Friday, October 7, 2016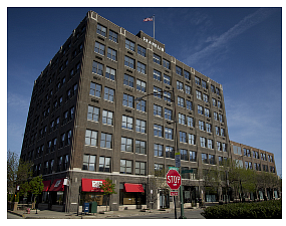 Shopoff Realty Investments in Irvine has paid in excess of $100 million for an apartment complex in Las Vegas and a pair of commercial buildings in Chicago.
The real estate developer and investor said on Thursday it bought a 624-unit apartment community in northwest Las Vegas for $72.6 million.
The complex, Sky Pointe Landing Apartments, was built 20 years ago. Shopoff Realty said they plan to spend more than $6 million to upgrade the property. The seller was not immediately disclosed.
The Las Vegas purchase comes a few days after the company bought a pair of loft office buildings in downtown Chicago, its first investment in the city.
The buildings total about 170,000 square feet and were bought for $37 million, according to local reports.
The out-of-town buys come as Shopoff Realty has been ramping up its investments, and development plans, in Orange County.
The company is under contract to buy a 21-acre industrial facility in downtown Anaheim where more than 500 homes, townhomes and apartments could be built, the Business Journal reported earlier this month.
In August, the company closed on a nearly 29-acre site in Huntington Beach, about a block from Pacific Coast Highway.
The land now holds three large above-ground oil tanks, which Shopoff Realty plans to demolish to make way for a mixed-use development with homes, a hotel and other commercial uses.
The company has put a $500 million price tag on the proposed development in Huntington Beach.