Bascom Sells Denver Apts for $350M
Friday, October 7, 2016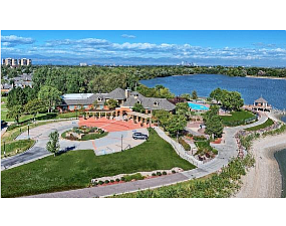 Bascom Group LLC in Irvine has sold one of its larger apartment properties, a 1,523-unit complex in Denver, in what local reports said is the priciest deal for a rental property in that city.
Bascom and partner Koelbel and Co. of Denver said they sold their Breakers Resort property for $350 million, or nearly $230,000 per unit.
The two partnered with GE Capital to buy the complex in 2006 for $190 million. They later bought out GE Capital's stake in 2013 for an undisclosed amount.
The complex counts six villages, and is located on a 190-acre site that's a couple miles southeast of downtown Denver.
Miami-based Pensam Residential and its partners, BH Equities LLC and Wafra Capital Partners Inc., bought the complex in the just-completed transaction, and Koelbel is keeping a minority stake in the community, the companies said.
Bascom owned close to 10,000 rental units in Colorado as of a few years ago, according to company statements.