DeCero to Head Merged Bank
Tuesday, October 4, 2016
Share this article: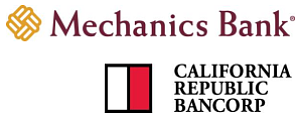 Former President of California Republic Bank John DeCero was named the new chief executive of Mechanics Bank in Walnut Creek, Calif., to succeed Ken Russell, who will continue to serve as a director on Mechanics Bank's board.
DeCero and former California Republic Bank Chief Executive Jon Wilcox also join the board.
Mechanics Bank closed its $330 million acquisition of Irvine-based California Republic Bank on Oct. 1. Boards of both banks approved the deal, which pays California Republic shareholders $37.19 a share.
DeCero has no immediate plans to relocate to Northern California, instead planning to travel between Irvine and Walnut Creek.
The Business Journal in November ranked California Republic as the fifth largest OC-based commercial bank, with $1.5 billion in assets as of June 30, 2015. Its assets as of March 31 were $1.8 billion.
California Republic employed 233 locally and 500 total across five Southern California locations. It also runs CRB Auto, which buys car loans from dealerships in 14 states and has about $3.6 billion in assets.
Mechanics Bank has $3.6 billion in assets and 30 branches in Northern California and employed 455 companywide.
The merged entity has $5.4 billion in assets, 35 branches and employs 955 companywide.