Kiani Co-Leads $24M Investment
Monday, October 3, 2016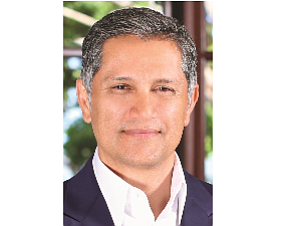 Masimo Corp. Chief Executive Joe Kiani co-led a $24 million equity investment in Stereotaxis Inc. that could be worth as much as $50 million.
Irvine-based Masimo makes patient monitoring equipment. St. Louis-based Stereotaxis makes robotic devices to treat cardiac arrhythmia.
Kiani made the investment on a personal basis.
Stereotaxis gets $24 million upfront in exchange for preferred stock with a conversion price of 65 cents, a 10% premium on Sterotaxis' share price at the time. Shares traded recently at 84 cents for a $19 million market cap.
It will use part of the initial money to retire $13 million in debt.
Stereotaxis could receive up to about $26 million more on the exercise of the warrants.
Kiani and DAFNA Capital Management LLC in Los Angeles co-led the investment, with participation by at least six other investors, a news report said.
Kiani in August participated in a $13 million Series A investment in Bioniz Therapeutics Inc. in Irvine, a deal co-led by former Allergan Inc. Chief Executive David Pyott. Bioniz develops cancer-fighting drugs.
Kiani will join the Stereotaxis board.