Hyundai Up, Other Carmakers Lag
Monday, October 3, 2016
Share this article: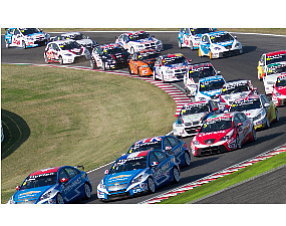 Three out of the four Orange County-based automakers fell behind the national sales pace on new-vehicle sales in September, according to New Jersey-based market researcher Autodata Corp.
U.S. auto sales last month were flat, totaling 1.41 million cars and light trucks and are on track to reach 17.76 million for the year.
Fountain Valley-based Hyundai Motor America was the one bright spot with a 4% increase and had a "best-ever" September with 66,610 vehicles. The South Korea-based Hyundai Motor Co. subsidiary's year-to-date sales are up 1.6% to 587,688 over the first nine months of 2015.
Hyundai's September figures include sales from the recently established Genesis Motors USA in Fountain Valley, which total 1,211 vehicles. Without it, Hyundai would be up 2.1% for the month and up 1.2% for the year.
Kia Motors America Inc. in Irvine, also part of Hyundai Motor Group, reported selling 49,220 cars and SUVs last month, down 1.2%. Its year-to-date sales totaled 491,764, up 3.3% compared to the same period last year.
Mazda North American Operations in Irvine posted a 2.8% dip in sales at 24,889 vehicles. The automaker's 2016 sales added up to 224,267, a 7.2% decrease.
Cypress-based Mitsubishi Motors North America Inc. sold 7,191 vehicles, 4.8% fewer than in September 2015. It has sold 74,351 cars and SUVs year-to-date, a 1.5% year-over-year uptick.
U.S. auto dealers have sold 13.1 million vehicles this year, a 0.5% increase compared with the first nine months of 2015.