AlliedUniversal Adds N.Y. Firm
Monday, October 3, 2016
Share this article: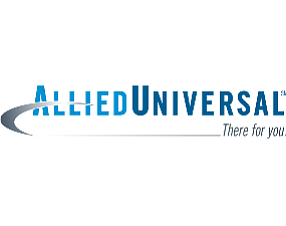 Santa Ana-based AlliedUniversal has acquired on undisclosed terms FJC Security Services in Floral Park, N.Y.
FJC provides uniformed security guards to East Coast clients and has revenue of about $300 million. It employs 6,300 companywide at residential complexes, college campuses, government buildings, healthcare facilities and commercial businesses.
AlliedUniversal provides janitorial and security services to property owners and institutions throughout the U.S. The company was formed after the merger in August of Universal Services of America in Santa Ana and AlliedBarton Security Services in Conshohocken, Pa.
It's AlliedUniversal's second acquisition this year as a merged company. It acquired Apollo International, which reported revenue of $88 million and has 3,400 employees, in Walpole, Mass. in September.
Its annual revenue when the two acquisitions are included is about $5 billion. It employs 5,000 locally and 160,000 companywide.