American Vanguard Backs Harvard on Zika
Tuesday, November 29, 2016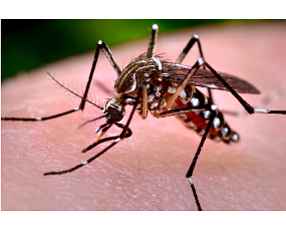 American Vanguard Corp. in Newport Beach said its AMVAC Chemical Corp. subsidiary would help pay for research at Harvard University "to develop and potentially commercialize" technology aimed at killing the mosquito that spreads the Zika and other viruses.
AMVAC will back work by Professsor Flaminia Catteruccia's at its T.H. Chan School of Public Health to control the Aedes aegypti mosquito. The insect spreads viruses associated with Zika, Dengue and Yellow Fever. The mosquito lives in warm weather countries and in the southern United States.
Vanguard makes chemicals and pesticides for agriculture, vector control and other uses. It plans to sell the technology, if developed into a product, to municipal government and federal contractor clients.
American Vanguard Corp. had net income of $11.5 million on $289 million in revenue last year. Shares traded recently at $18, up 51% year-to-date, for a $531 million market cap.