Edwards in $340M Mitral Device Deal
Monday, November 28, 2016
Share this article: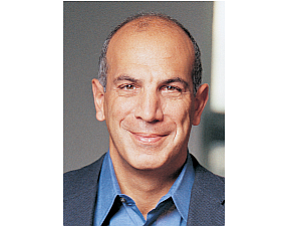 Edwards Lifesciences Corp. in Irvine will buy Valtech Cardio Ltd in Or Yehuda, Israel, for $340 million in a cash and stock deal expected to close early next year.
Milestone payments over the next 10 years could add $350 million to the price for Valtech's mitral and tricuspid valve repair technology.
Valtech will spin off its mitral valve replacement technology before the acquisition closes.
Edwards also took an option to buy that technology, bringing its total investment to be about $1 billion.
Privately held Valtech had raised about $100 million in backing from Peregrine Ventures, OXO Capital Valve Ventures, and NGN Capital, a news report said.
"We saw an important opportunity to incorporate Valtech's technologies into our comprehensive heart valve repair and replacement portfolio," Edwards Chairman and Chief Executive Michael Mussallem said in a statement today.
Edwards makes transcatheter heart valves; delivery systems for nonsurgical heart valve replacement; pericardial valves for aortic and mitral valve replacement; and related products.
Valtech Cardio has developed a system for transcatheter repair of mitral and tricuspid heart valves. The Valtech spinoff Edwards has an option to buy is developing a system for transseptal mitral valve replacement.
Edwards is the largest publicly traded company based in Orange County, with a market cap of about $18 billion. It had net income last year of $636 million on revenue of $2.5 billion.
Framingham, Mass.-based HeartWare International Inc. in January abandoned a deal to buy Valtech for $425 million in stock and $375 million in milestone payments. An activist investor had opposed the acquisition.
Medtronic Plc, based in Dublin and with U.S. operations run from Minneapolis, bought HeartWare in August for about $1.1 billion.