CSUF to Start Investment Center
Tuesday, November 22, 2016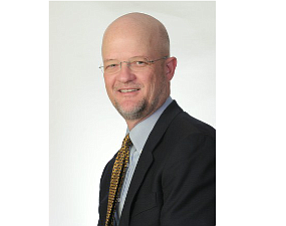 California State University-Fullerton's Mihaylo College of Business and Economics plans to launch an investment management center.
The private grand opening of the Titan Capital Management Center on Dec. 2 will recognize a $1.5 million gift from alumnus Jeffrey Van Harte, chairperson and chief investment officer of San Francisco-based Jackson Square Partners LLC.
Van Harte's gift also funds the expansion of an existing student-managed investment fund that he helped create.
The investment center will have an environment similar to that found in major financial institutions, including access to Bloomberg terminals, which are computer systems provided by New York City-based Bloomberg L.P. that allow users to monitor and analyze real-time, financial market data and place trades on the electronic trading platform.
The primary purpose of the center is to give students a simulated investment environment so they can get hands-on training.
Van Harte was a contributor to the fundraising campaign for the College of Business and Economics and has also given to the school golf program and the Center for Oral and Public History. He serves as chairperson of the Cal State Fullerton Philanthropic Foundation Board of Governors and was honored by CSUF in 2012 with a Distinguished Alumni Award.