Unemployment Rate Up, Leisure Industry Cuts Jobs
Friday, November 18, 2016
Share this article: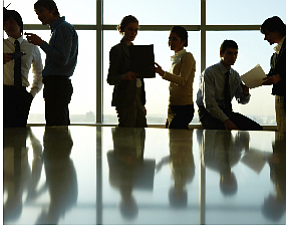 Orange County's unemployment rate ticked up to 4.1% in October from a revised 4% in September.
OC's labor force grew by 5,200, up 0.3%, to 1.58 million month-over-month. It's up by 2.6% from a year earlier.
The local jobless rate, which isn't seasonally adjusted, was down from the estimated 4.4% rate a year earlier, according to the state Employment Development Department.
Local employers added 8,600 nonfarm jobs in October. Many of the gains continued to come from government and the end of the summer recess.
Government added the most jobs at 6,000, up 3.9% month-over-month. Most of the hires, or 4,200, were in the local government education subsector, up 3.7%.
Trade, transportation and utilities gained 1,600 jobs, up 0.6%. Retail trade added 1,700 new positions, up 1.1%, while wholesale trade shed 100, 0.1%.
Leisure and hospitality cut 4,600 positions, down 2.1%. About 70% of the jobs came from the arts, entertainment and recreation subsector, which is down 6.3% Accommodation and food services subsector added 1,500, up 0.9%. The arts, entertainment and recreation subsector hired 500, up 1%.
California's unadjusted unemployment rate was 5.3% in October, unchanged from September and down from 5.8% a year earlier. The unadjusted U.S. rate was 4.7% in October, down from 4.8% in September and 4.8% a year earlier.
The more widely reported seasonally adjusted numbers have California's jobless rate at 5.5% in October and the nationwide rate at 4.9%.