Microsemi Posts Record Sales
Thursday, November 10, 2016
Share this article: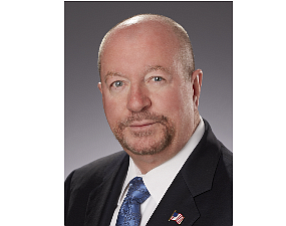 Microsemi Corp. in Aliso Viejo reported record sales in its fiscal year, and September quarter revenue and adjusted profits that narrowly topped Wall Street expectations.
The chipmaker posted sales of about $450 million in the recent quarter, up 37% from the same period a year ago and above analyst forecasts of $448 million.
Adjusted profits hit $105 million, up from about $70 million a year ago and above consensus estimates of about $102 million.
Microsemi in the 12 months through September—the end of its fiscal year—posted record sales of $1.65 billion, up nearly 33%. Adjusted profits were about $333 million, up from $261 million.
The company provided a revenue and adjusted profit outlook for the December quarter in line with Wall Street expectations. It projects sales between $428 million and $442 million, and adjusted profits between about $93 million and $102 million.
Analysts on average forecast sales of some $434 million and adjusted profits of $96 million.
The earnings report comes a week after news surfaced that Microsemi had hired Bank of Montreal to explore potential buyers after receiving inquiries from Woburn, Mass.-based Skyworks Solutions Inc.
Microsemi, led by Chief Executive Jim Peterson, is OC's fourth-largest chipmaker by local employee count with about 240 workers.
Skyworks, which has its executive base in Irvine, is OC's third largest chipmaker with 330 local workers.
The companies entered a bidding war last year for PMC-Sierra Inc., which was ultimately acquired for $2.5 billion by Microsemi in its largest buy to-date.
Microsemi shares traded recently at a $5.6 billion market cap.