Long Beach Airport FBO Sale Closes
Thursday, November 10, 2016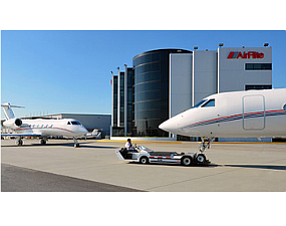 Ross Aviation in Denver closed its purchase of the AirFlite fixed-base operator at Long Beach Airport.
The FBO was built by Toyota in 1989 and run by its AirFlite subsidiary. Toyota Motor Sales sold the facility as part of a move of its North American headquarters from Torrance to Plano, Texas.
A fixed-base operator provides fuel, hangar space, and aircraft parking, rental and maintenance, among other services, to owners of small planes and general aviation charter carriers.
The AirFlite FBO includes a four-story terminal with lounges for pilots, crew, and executives; conference rooms; and passenger areas; as well as 132,000 square feet of hangar space.
John Wayne Airport's fixed-base operators are New York-based Atlantic Aviation FBO Holdings LLC and Orlando-based Signature Flight Support, a unit of BBA Aviation Plc in London. Atlantic and Signature keep local offices in Santa Ana.