PHG Plans New Orleans AC Hotel Fix
Monday, November 7, 2016
Share this article: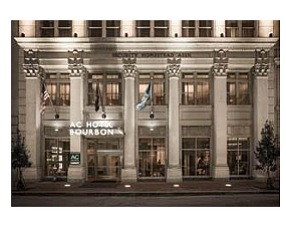 Pacific Hospitality Group plans to renovate its AC Hotel in New Orleans during a closure that will last six to eight months, a local news report said.
General Manager Skip Adams told the Times-Picayune newspaper in New Orleans the work was needed to "correct construction issues" at the hotel, which opened in Dec. 2014.
A partnership led by Irvine-based PHG bought the 220-room hotel for about $60 million in Sept. 2015 from an affiliate of Dallas-based developer NewCrestImage LLC.
The NewCrestImage affiliate, Supreme Bright New Orleans LLC, had purchased the property in 2013 for about $18 million, put $18 million into a renovation, then sold the hotel to the PHG-led partnership.
An unknown number of employees will lose their jobs during the work. The bar will stay open, the report said.
The hotel building is 95 years old and once housed the New Orleans Cotton Exchange.
It's been a hotel under various names for about 13 years.