Masimo in $300M Patent Settlement
Monday, November 7, 2016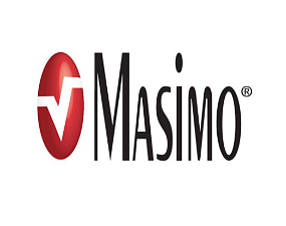 Masimo Corp. will receive $300 million from Koninklijke Philips NV to end their patent disputes.
The money is part of a settlement of a $467 million jury verdict in October 2014 which found that Philips infringed Masimo patents related to pulse oximetry, which noninvasively measures oxygen saturation in the blood.
The money is set to be paid within five business days of the settlement, which was finalized on Saturday, Nov. 5.
Philips also agreed to put Masimo technology in its products.
Masimo had sued Philips in February 2009.
It plans to use after-tax proceeds of the settlement to repay debt.
Philips is based in Amsterdam, Netherlands, and has its U.S. operations in Andover, Mass. It traded recently at a $28 billion market cap.
Masimo is in Irvine and traded recently at a $2.9 billion market cap.
Masimo is set in 2018 to conclude a long-running patent license that stems from disputes with units of Medtronic Plc, which will have brought the OC device maker an estimated $770 million over about 10 years.
Masimo's law firm in both of these cases is Knobbe, Martens, Olson & Bear LLP in Irvine.
The recent settlement with Philips was described as a multi-year agreement.