Blizzard to Start eSports League
Monday, November 7, 2016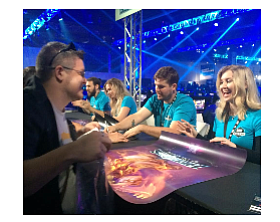 Irvine-based Blizzard Entertainment Inc. plans to establish a professional esports league for Overwatch, its team-based shooter game that attracts some 20 million players.
The Overwatch League will "focus on long-term stability for teams as well as opportunities for players to establish the types of professional careers associated with traditional sports," according to the Irvine-based company, a unit of Activision Blizzard Inc. in Santa Monica.
The league's inaugural season is set for next year. Blizzard plans to hold team tryouts at major cities, with those selected "guaranteed a contract that includes a baseline minimum salary and benefits package."
"The Overwatch League represents not only the pinnacle of Overwatch competition, but also a genuine career opportunity for the most skilled Overwatch players," Blizzard cofounder and Chief Executive Mike Morhaime said in a statement. "We're building a league that's accessible to players and fans, sustainable, and exciting for everyone involved."
Blizzard Entertainment is Orange County's largest software maker with about 2,000 local employees and revenue of $1.56 billion last year.