Willdan Names Three Senior Execs
Friday, November 4, 2016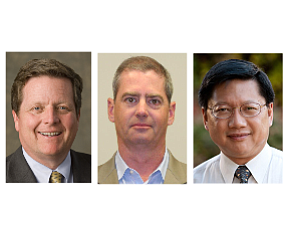 Willdan Group Inc. in Anaheim named Thomas Brisbin as chairman to succeed Win Westfall who remains on the board. Brisbin will relinquish his title as president and retain his role as chief executive, positions he has held since 2007.
The company named Michael Bieber president to fill Brisbin's slot and Daniel Chow to the newly created position of chief operating officer.
Bieber has been senior vice present of corporate development for Willdan since December 2014. Chow joined the company in 2008 and was most recently president and chief executive of two Willdan subsidiaries.
Willdan is an engineering firm and technical consultant to utilities, businesses and government agencies.
It had about $5 million in local billings and $144 million firmwide for the 12 months ended in June. It employs 10 licensed engineers and 95 employees overall in Orange County.