Irvine Chipmaker Sold for $275M
Wednesday, November 2, 2016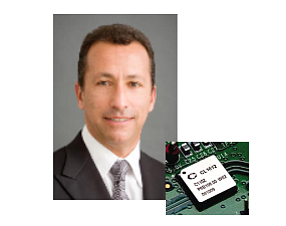 Inphi Corp. in Santa Clara agreed to buy ClariPhy Communications, Inc. in Irvine for $275 million plus debt.
Inphi makes semiconductors for communications, data centers and computing.
ClariPhy makes chips that allow for the transfer of data at speeds of up to 100 gigabits per second, an emerging market driven by demand for video, music, photos and other data on phones, tablets and other devices.
ClariPhy Chief Executive Nariman Yousefi, who helped establish Broadcom Corp.'s networking group prior to joining ClariPhy, is expected to join Inphi.
The local company was founded in 2002 and had raised about $93 million.
Backers included wireless and networking gear maker Nokia Siemens Networks, Norwest Venture Partners, Allegis Capital LLC, ONSET Ventures, Oclaro Inc. and Pacific General Ventures.
Inphi Corp. traded recently at a $1.6 billion market cap.