Bank Shareholder Seeks Investigation
Wednesday, November 2, 2016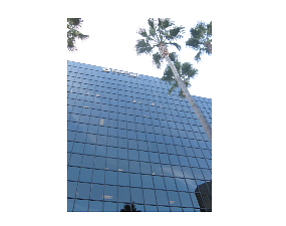 A major shareholder of Irvine-based Banc of California wants it to hire an independent firm to investigate possible connections with Jason Galanis, who pleaded guilty to securities fraud involving a separate company earlier this year.
Chicago-based PL Capital—the second-largest shareholder in Banc of California, with a stake of nearly 5%—said the bank has "a crisis of confidence and credibility" and needs to determine whether any connections exist between the bank's leaders and Galanis, according to a letter obtained by the Los Angeles Times.
The letter arrived after the bank hired law firm Winston and Strawn to investigate the article "BANC: Extensive Ties To Notorious Fraudster Jason Galanis Make Shares Un-Investible" posted on the financial blog website Seeking Alpha on Oct. 18, according to Securities and Exchange Commission filings.
The bank's stock price fell 29% to $11.26 after the article was published.
Winston and Strawn said the blog writer "fails to mention" that the FBI investigated the allegations and that a "Special Agent has stated under oath that these very statements (concerning Galanis and the bank) were 'fraudulently' made," according to SEC filings.
"The government's investigation revealed that Galanis had fabricated the connections," wrote David Aronoff, a litigator with Winston and Strawn's Los Angeles office, according to SEC filings.
"The bank has no business relationship with Jason Galanis, and has refused to do business with Mr. Galanis when requested," Aronoff said. "In fact, we have confirmed that the bank has shared information with regulatory and law enforcement personnel relating to Mr. Galanis over the past year."
PL Capital contends that Winston and Strawn is too close to Banc of California management and the law firm is among the bank's client roster.
Banc of California is the largest bank in Orange County by assets with about $10.2 billion. The bank employs 945 locally and 1,716 firmwide.