Automakers' October Sales Mixed
Tuesday, November 1, 2016
Share this article: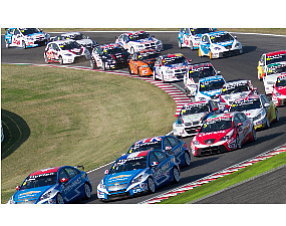 Three out of four Orange County-based automakers beat the national sales pace on new-vehicle sales in October, according to New Jersey-based market researcher Autodata Corp.
U.S. auto sales last month dropped 4.4% to 1.39 million cars and light trucks and are on track to reach 18.3 million for the year.
Fountain Valley-based Hyundai Motor America said a strong demand for its Santa Fe Sport and Tucson SUVs contributed to its best October ever. Its 61,304 sales, were up 2.1% over a year earlier. The South Korea-based Hyundai Motor Co. subsidiary's year-to-date sales are up 1.3% to 646,284.
The recently established Genesis Motors USA in Fountain Valley sold 1,201 vehicles in October, bringing its 2016 total to 3,909.
Kia Motors America Inc. in Irvine, also part of Hyundai Motor Group, reported selling 48,977 cars and SUVs last month, down 2.1%. Its year-to-date sales totaled 540,741, up 2.8% over a year earlier.
Mazda North American Operations in Irvine posted a 10.8% dip to 22,711 sales. Its 2016 figure added up to 246,978, a 7.6% decrease.
Cypress-based Mitsubishi Motors North America Inc. posted its best October sales since 2007, with Outlander SUV "leading the charge." The automaker sold 7,637 vehicles, 2.8% more than in October 2015. Its year-to-date total was 81,988 cars and SUVs, a 1.6% year-over-year uptick.
U.S. auto dealers have sold 14.5 million vehicles this year, about the same as the first 10 months of 2015.