JWA Traffic Up 8% in April
Thursday, May 26, 2016
Share this article: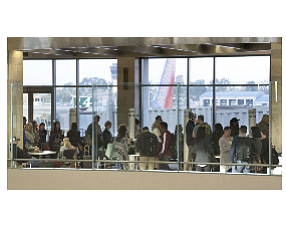 John Wayne Airport passenger traffic increased about 8% in April compared with the same month last year.
It served about 891,000 passengers—up from about 826,000 in April 2015.
The number of commercial flights was up nearly 12% in the same year-over-year comparison, rising to 3,684 from 3,301.
Passenger counts are up 10% and commercial flights are up more than 13% year-to-date, compared with 2015.
International passenger totals were up by more than three-fourths to 40,200 from 22,800.
International flights rose to 181 from 115, an increase of 57%.
The three busiest airlines in April 2016 based on passenger count were Southwest, with 435,000; American, with 135,000; and United, with 105,000.