Alphaeon CEO Steps Down
Wednesday, May 25, 2016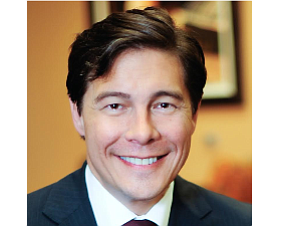 Robert Grant is no longer the chief executive of Irvine-based Alphaeon Corp., a lifestyle healthcare company he founded three years ago.
Alphaeon serves healthcare providers whose work isn't covered by insurance, including plastic surgery, ophthalmology and dermatology. The company, which was founded by Grant in 2013 as a wholly owned subsidiary of Newport Beach private equity firm Strathspey Crown LLC, works with board-certified doctors.
Alphaeon Chairman William Link confirmed Grant's move on industry website Eyewiretoday.com.
"Robert Grant, as [founder] is transitioning from his [chief executive] role at Alphaeon to focus more on Strathspey Crown activities," Link said, adding that Grant will remain on Alphaeon's board and that the board will soon start searching for a new chief executive.
Grant's history also includes serving as president of Bausch & Lomb's surgical unit in Aliso Viejo for 18 months and four years as president of Allergan Medical in Irvine, which is now part of Dublin-based Allergan PLC.