OC Unemployment Down
Friday, May 20, 2016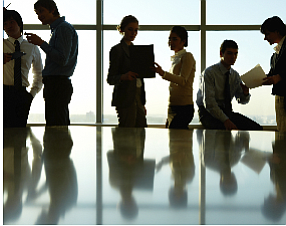 Orange County's unemployment rate was down to 3.9% in April as employers added 9,600 jobs.
The local jobless rate, which isn't seasonally adjusted, dropped from 4.3% a year earlier, according to the state Employment Development Department.
Local nonfarm jobs were up 3.1% year-over-year to 1,580,200.
The construction sector added the most jobs, with 2,900, up about 2.9%. Specialty trade contractors accounted for over 60% of that increase. Building construction added 900, and civil engineering companies hired another 200. The sector grew 17.1% in the past 12 months.
Leisure and hospitality had 2,700 hires during the month, up 1.3%. Local restaurants and bars made up 70% of the increase by hiring 1,900. The sector is up 3.9% for the year.

Trade, transportation and utilities added 1,000 jobs for a total of 261,200. Wholesale trade accounted for 600 of the positions. The sector was up 2.4% year-over-year.
California's unadjusted unemployment rate was 5.2% in April, down from 5.6% in March and from 6.2% a year earlier. The unadjusted U.S. rate was 4.7%, versus 5.1% in March and 5.1% a year earlier.
The more widely reported seasonally adjusted numbers show California's jobless rate was 5.3% in April and the nationwide rate 5%.