Skyworks Names Local Exec CEO
Thursday, May 12, 2016
Share this article: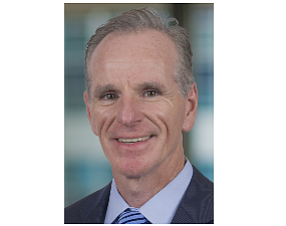 Liam Griffin, who served as president of Skyworks Solutions Inc. from the company's Irvine office, has been named chief executive of the Woburn, Mass.-based chipmaker.
The 49-year-old executive, who joined the company in 2001 as head of sales and marketing, replaces David Aldrich, who assumes the newly established role of executive chairman.
Griffin will take the board seat vacated by Aldrich.
Skyworks posted sales of more than $3.2 billion last year. It was Orange County's third largest chipmaker through October with 307 local employees.
The company in December lost a bidding war to Aliso Viejo-based Microsemi Corp., which acquired PMC-Sierra Inc. in Sunnyvale for $2.5 billion.
Skyworks shares traded recently at a market value of about $11.7 billion.