Nissan Takes $2.2B Mitsubishi Stake
Thursday, May 12, 2016
Share this article: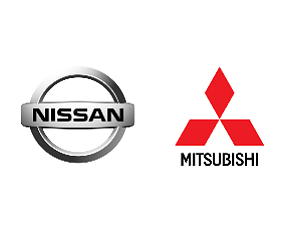 Nissan Motor Co. Ltd. said it will take a controlling stake in Mitsubishi Motors Corp., the parent company of Cypress-based Mitsubishi Motors North America Inc., for about $2.2 billion.
The Japan-based automakers have "agreed to cooperate in areas including purchasing, common vehicle platforms, technology-sharing, joint plant utilization and growth markets," Mitsubishi said in a statement.
Nissan's 34% equity stake will make it the largest shareholder, while Mitsubishi Heavy Industries, Mitsubishi Corp., and the Bank of Tokyo will continue "to maintain a significant collective" ownership. Mitsubishi Motors will "propose Nissan nominees as board directors in proportion to Nissan's voting rights, including a Nissan nominee to become chairman of the board."
The announcement follows last month's revelations that Mitsubishi used a testing procedure that "provided more advantageous fuel consumption rates than the actual rates" for several vehicle models sold in Japan.
About 157,000 eK Wagon and eK Space vehicles are affected, as well as 468,000 Dayz and Dayz Roox models that it had made for Nissan since June 2013.
"In the process of the development for the next generation of mini-car products, [Nissan] examined the fuel consumption rates of the applicable cars for [Nissan's] reference and found deviations in the figures," Mitsubishi Motors Corp. said
Mitsubishi Motors North America said the fuel economy data for its 2013 to 2017 models sold in the U.S. is accurate and not affected by testing irregularities.
Nissan North America Inc. is headquartered in Franklin, Tenn.