Allergan Realigns Businesses
Wednesday, May 11, 2016
Share this article: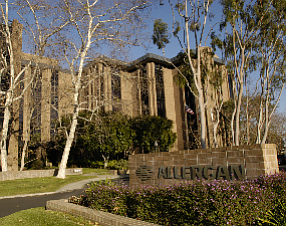 Allergan PLC has reorganized its business segments as it prepares to divest its generic drug unit.
The Dublin-based drug maker's Irvine-centered Botox, eye drugs, medical dermatology and medical aesthetics now fall under its U.S. Specialized Therapeutics segment. Allergan also created segments for Domestic General Medicine drugs and International.
Bill Meury, previously Allergan's executive vice president and president, Branded Pharma, was named chief commercial officer with oversight over the three new segments. Meury directly reports to Allergan Chief Executive Brent Saunders, who frequently visits the Irvine campus from the company's operating headquarters in Parsippany, N.J.
Allergan didn't respond to inquiries about how the change might affect other executives in Irvine, including Philippe Schaison, who remained as president of Allergan's U.S. Medical unit after Actavis PLC bought Allergan Inc.
Actavis bought Allergan in late 2014 for $72 billion and later took on the Allergan name.
Allergan shares were flat today to a market value of $88.5 billion.