Theme Park Owners Report Results
Tuesday, May 10, 2016
Share this article: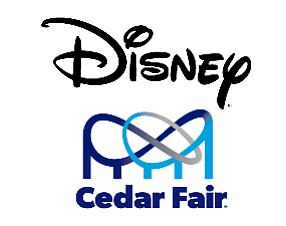 Burbank-based Walt Disney Co. said revenue at its parks and resorts—a division that includes Disneyland Resort in Anaheim—grew 4% in the company's most recent quarter to $3.92 billion, up from $3.76 billion in the same period last year.
Segment operating income, a non-GAAP measure, was $624 million, up 10% from $566 million year-over-year.
The parks and resorts numbers matched Disney's overall growth of 4% in quarterly revenue to $13 billion and 10% in segment operating income to $3.8 billion.
The company's quarterly overall net income rose 2% to $2.14 billion from $2.11 billion.
Disney's parks and resorts had $16.1 billion in revenue in 2015, one-third of the company's total revenue.
Sandusky, Ohio-based Cedar Fair Entertainment Co.—which owns Knott's Berry Farm in Buena Park—last week said quarterly revenue at the company rose about 30% to $58 million from $46 million, and cited "continued strength at the company's only year-round amusement park, Knott's Berry Farm."
The revenue jump helped shave the limited partnership's quarterly net loss to $48 million, compared with a net loss of $84 million, year-over-year.
Disney shares were down about 4% in recent trading to a market cap of $167 billion. Cedar Fair shares are up slightly since it reported results last week to a market cap of $3.3 billion.