Broadcom Sells Another Unit
Monday, May 9, 2016
Share this article: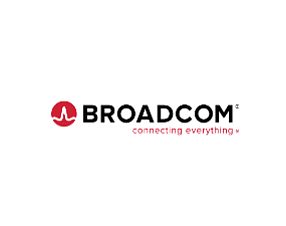 Broadcom Ltd. has agreed to sell its wireless infrastructure backhaul business for $80 million to MaxLinear Inc. in the latest divestiture led by Chief Executive Hock Tan.
The sale continues to trim the Irvine operation of Broadcom, which is based in Singapore and has its U.S. headquarters in San Jose. The business unit employed about 120 people and posted sales of nearly $30 million last year.
Broadcom has slashed more than 700 employees at its Irvine campus since Broadcom Corp. was sold for $37 billion to Avago Technologies Inc. in February, creating the world's third largest chipmaker, with annual sales of about $15 billion.
The Irvine campus has lost about 29% of its work force, according to filings with the California Employment Development Department and Business Journal research. Broadcom entered the year as OC's 34th largest employer, with 2,400 local workers.
The Business Journal reported that Tan cleared out nearly the entire management team at Broadcom Corp. after the sale closed as part of a nationwide cost-cutting plan.
The divestiture is Broadcom's second in less than two weeks. The company in late April sold its Internet of Things business for $550 million to Cypress Semiconductor Corp. in San Jose.
The IoT business and WICED brand, which have been around for a few years, were based at the company's University Research Park campus and employed about 430 worldwide.
The latest cash buy builds on MaxLinear's developing microwave backhaul RF transceiver business that often relies on wireless connections if fiber optics isn't available to push through data and calling services from cell phone or radio towers.
The Carlsbad-based company recently acquired broadband wireless assets and certain liabilities from Aliso Viejo-based Microsemi Corp. for $21 million.
Microsemi became the largest OC-based chipmaker after the Avago deal for Broadcom closed.
MaxLinear maintains a location in Irvine and is OC's 6th largest chipmaker with 118 employees through October, according to Business Journal research.