Gross Gives $2M to Pimco Foundation
Wednesday, May 4, 2016
Share this article: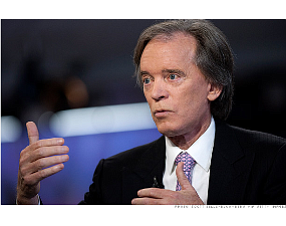 Bond fund manager Bill Gross plans to donate $2 million to the Pimco Foundation after he sold a portion of his Swiss stamp collection.
He hopes to raise $200 million for several charities and said he will continue to support the Pimco Foundation, which started in 2000, because he believes in its efforts to improve lives at a community level throughout the world.
The foundation's name comes from Newport Beach-based fund management group Pacific Investment Management Co., the company Gross co-founded in 1973.
He left the company in 2014 after months of turmoil to join Denver-based Janus Capital Group and is suing PIMCO for $200 million for breach of contract.
The foundation has $86 million in assets, supports several other non-profits and runs a volunteer program.
Gross has been a prominent philanthropist in Orange County, has sold portions of his stamp collection in the past to support local charities, and recently donated $40 million to University of California-Irvine in support of a nursing school.