FivePoint Completes Restructuring
Wednesday, May 4, 2016
Share this article: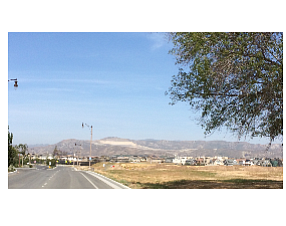 Aliso Viejo-based FivePoint Communities Inc. completed a reorganization that gives it ownership of four of California's largest master-planned communities, including Irvine's Great Park Neighborhoods.
The developer, which oversees residential and commercial development on the former El Toro Marine base, said on Tuesday it had finalized a long-awaited plan to combine ownership of the Irvine project with three others under a single entity, now called FivePoint Holdings Inc.
FivePoint's communities besides Great Park Neighborhoods include Newhall Ranch in Los Angeles County and Candlestick Point and the Shipyard in San Francisco.
Combined, the four mixed-use communities will hold nearly 40,000 residential homes and 20 million square feet of commercial space when they are built out. FivePoint now bills itself as the largest developer of mixed-use communities in coastal California.
Plans for the reorganization were first announced last July, with expectations that FivePoint would take the newly created company public via an initial public offering.
A sluggish IPO market and a choppy market for housing stocks in general put those plans on hold.
Miami-based homebuilder Lennar Corp., an investor in FivePoint, said in regulatory filings that the just-completed deal will "allow the combination without Five Point's completion of an initial public offering."
FivePoint will continue to be led by chief executive Emile Haddad, the former chief investment officer of Lennar, who started the locally-based real estate development and management company in 2009.
Lennar previously held equity positions in each of the four communities. It now stands as the largest investor in FivePoint following the reorganization.
In addition to Lennar, FivePoint's largest investors include Castlelake LP, Anchorage Capital LLC, Haddad, Third Avenue Management LLC, Och-Ziff Capital Management Group and Marathon Asset Management LP.