Working Wardrobes HQ to Irvine
Tuesday, May 3, 2016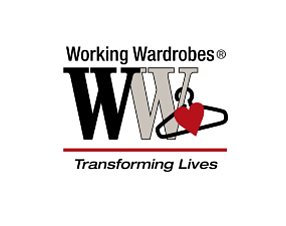 Working Wardrobes, a non-profit that provides career training, job placement assistance and professional wardrobe services, is moving from Costa Mesa to Irvine.
The 22,500-square-foot facility is one-third larger than the nonprofit's previous space with more space for career training, computer labs and client meetings, and "additional warehouse space to process increased clothing donations."
Working Wardrobes also runs upscale resale women's clothing boutiques in Tustin and Laguna Niguel, outlet stores in Laguna Hills, Garden Grove, Huntington Beach, and thrift shops in Anaheim and Costa Mesa. The stores bring in about 40% of its $3.1 million annual revenue.
The nonprofit's current fundraising campaign, "Hip to be Square," gives donors the chance to 'own' space in the new digs.
"Hip to be Square is a wonderful way for donors to be a part of our new journey as we head into the next 25 years," Working Wardrobes' Founder and Chief Executive Jerri Rosen said in a statement.
Rosen said the new space, "requires a lot of updates to become an inviting and welcoming career center for our clients, donors, and volunteers [and to] make the power of a paycheck a reality for thousands of additional clients."