Most OC Carmakers Beat U.S. Pace
Tuesday, May 3, 2016
Share this article: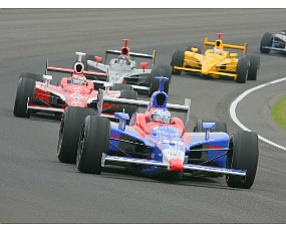 Three of four Orange County-based automakers exceeded the national sales pace for new vehicle sales in April, according to New Jersey-based market researcher Autodata Corp.
U.S. auto sales were up 3.6% for the month, adding 1.5 million cars and light trucks, and are on track to reach 17.42 million for the year.
Hyundai Motor America in Fountain Valley sold 62,213 vehicles for the month, down 8.5% versus "a record-setting April 2015." Sales of the South Korea-based Hyundai Motor Co. subsidiary are down 1.9% so far this year to 235,543.
"While Genesis sedan and our all-new Tucson CUV had their best-ever April sales, we are still seeing softness in car sales, which was the headwind our Sonata and Elantra sedans faced," Derrick Hatami, vice president of national sales for Hyundai, said in a statement.
Kia Motors America Inc. in Irvine, part of Hyundai Motor Group, reported selling 56,508 cars and SUVs, up 6.1% over the same period last year. The automaker's year-to-date sales total 202,829, a 4.3% increase.
Mazda North American Operations in Irvine was up 8.6% to 26,195 vehicles. The automaker's 2016 sales added up to 90,838, an 11.1% decrease.
Cypress-based Mitsubishi Motors North America Inc. sold 9,674 vehicles, up 17.7% and its best April sales since 2007. It has sold 34,866 cars and SUVs year-to-date, a 9% increase.
U.S. auto dealers overall have sold 5.59 million vehicles so far this year, a 3.4% increase compared with the same four months in 2015.
New retail registrations in Orange County meanwhile were up 1.3% in the first quarter of this year to 47,323 vehicles, according to the Orange County Automobile Dealers Association in Newport Beach. Car sales were down 5.4% compared to the year-ago period while light truck numbers were up 10.8%
The "Detroit Three" automakers—GM, Ford, and Chrysler—posted the biggest increase: up 7.5% to 10,558 vehicles sold in the county, while Japan-based manufacturers had the biggest share of sales volume—23,460 vehicles.
South Korean brands posted a 4.4% dip with 4,418 registrations, while European automakers were down 1.4% with 8,887 vehicles sold here.