Southwest to Fly Long Beach to Oakland
Thursday, March 31, 2016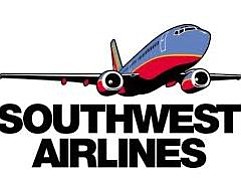 Southwest Airlines will fly from from Long Beach Airport to Oakland International Airport starting June 5.
It plans to add four flights daily in each direction under an allocation Long Beach Airport made in early February.
"Long Beach service will enable us to provide our unique value to more Californians," said Andrew Watterson, Southwest's senior vice president of network and revenue, in a press release.
Nine commercial slots opened up at Long Beach in December after an annual test showed the airport was below its noise ordinance limits. Jet Blue Airways, the largest carrier at Long Beach, and Delta Air Lines, also received slots.
The airline's website said it flies up to eight times a day to Oakland from John Wayne Airport.
Southwest is the largest airline by passenger count at John Wayne Airport with about 4.5 million out of JWA's 2015 total of 10.2 million passengers.
JetBlue said earlier this month it will add or expand service from Long Beach, beginning in mid-August, to Las Vegas and Reno, Nev., and to San Francisco and Oakland.