Mazzo Asks Judge for Stay in Case
Wednesday, March 30, 2016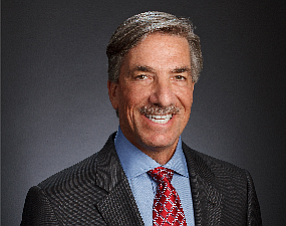 Longtime Orange County medical device executive James V. Mazzo has asked a judge for a stay in his federal insider trading case, according to court papers.
U.S. District Court Judge Andrew Guilford, who works out of the Santa Ana location of the U.S. District Court for Central California is scheduled to begin the trial July 19 unless he grants the stay.
Mazzo said in court papers that the U.S. Supreme Court's upcoming decision this fall on Salman v. United States "will directly and significantly affect the charges against him." Salman, which is set to go to the high court in October, hinges on whether prosecutors must prove that a defendant benefited from the alleged insider trading to make the charges stick.
Mazzo asked that his trial be "promptly rescheduled after the Supreme Court issues its decision in Salman."
Prosecutors responded in court documents that Mazzo's motion "grossly overstates" the impact of Salman on his case and fails to establish sufficient hardships and waste of judicial resources "even under the erroneous civil standards he proposes."
Mazzo, chief executive of Irvine-based AcuFocus Inc. and former chief executive of Santa Ana-based Advanced Medical Optics Inc. was indicted in September 2014 on charges of providing confidential information to former professional baseball player Douglas V. DeCinces in advance of Chicago-based Abbott Laboratories' $2.8 billion acquisition of Advanced Medical in 2009 as well as inside information in relation to Advanced Medical's $800 million buy of Irvine-based IntraLase Corp. in 2007.