Irvine Retailer Names New CFO
Tuesday, March 29, 2016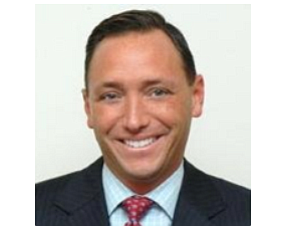 The Wet Seal LLC in Irvine hired Judd Tirnauer as its executive vice president and chief financial officer, effective May 1.
Tirnauer, 47, most recently served as chief financial officer of Destination Maternity Corp. in Moorestown, N.J., where he spent 15 years overseeing the finance team, as well as real estate, procurement and marketing partnerships.
He will succeed Thomas Hillenbrandt, "who is leaving to pursue new endeavors," according to the women's apparel, footwear and accessories retailer.
Wet Seal emerged from Chapter 11 bankruptcy in April, with a pared-down lineup of 171 stores under the ownership of Philadelphia-based private equity firm Versa Capital Management LLC.
"Judd is a proven financial executive with an exceptional track record in retail," Wet Seal Chief Executive Melanie Cox said in a statement. "His addition is consistent with our strategy to rebuild and return Wet Seal to its former position of prominence among its target customer base of young women 18-24. Judd is the right person to assist me in leading Wet Seal at this stage of our transformation, and we look forward to his contributions to our success."
Cox also thanked Hillenbrandt for his service to the company, "especially during the height of uncertainty and the early stage of the transformation. Now that we are privately held and with different needs, it's an appropriate time for this change, and we wish him well in his next assignment."