William Lyon Homes Makes Management Changes
Tuesday, March 22, 2016
Share this article: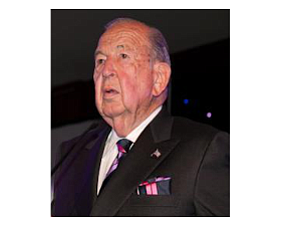 William Lyon Homes has announced a series of executive management changes to the Newport Beach-based homebuilder, including a new role for the company's namesake and founder, General William Lyon, as well as a new stand-alone chief executive.
The builder said that William H. Lyon will be succeeding his father, General William Lyon, as chairman of the board and executive chairman for the company, which counts a market value of $450 million.
General Lyon, who turned 93 earlier this month, will remain a member of the company's board, and will also serve in a new position, Chairman Emeritus.
William H. Lyon will be giving up his Co-Chief Executive Officer role as part of the management changes, the company announced.
Matthew Zaist, who had served alongside William H. Lyon as Co-CEO since last July, will now serve as the sole CEO, as well as president of the company.
William H. Lyon will continue to work with Zaist "to establish, implement and direct long-range goals, strategies, plans and policies for the company," the builder said.
Shares of the company were up 3% in early trading on Tuesday.