Seychelle Replaces CEO
Tuesday, March 22, 2016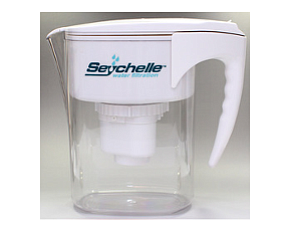 San Juan Capistrano-based Seychelle Water Filtration Products has replaced Chief Executive Carl Palmer with Chief Financial Officer James Place, effective immediately.
"This decision of the board is the result of its dissatisfaction with Mr. Palmer's past performance regarding both ongoing operations and customer and employee relations," the company said in a news release.
Palmer will remain on the company's board while Place will also retain the CFO title and duties.
Shares in the water filtration bottles maker corporate parent Seychelle Environmental Technologies, Inc. fell by 0.4% to $0.49 and a market cap of $12.9 million on the news.
The parent company lost $1.4 million as revenue dropped 16% to $4.3 million for its 2015 fiscal year. It finished its most recent fiscal year, which ended Feb. 29, with three straight profitable quarters, and has yet to report for the final quarter of the period.
Seychelle topped the Business Journal's Fastest Growing Public Company list for small companies in 2011 after it posted $5 million in revenue, an increase of about 290% from two years earlier, and net income of $1.7 million.