UCI's Merage School in Top 50
Wednesday, March 16, 2016
Share this article: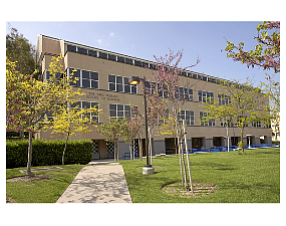 The University of California-Irvine Paul Merage School of Business full-time MBA program rose five spots in the 2017 U.S. News & World Report Best Graduate Schools rankings released today. It rose five spots to No. 48 and tied with Southern Methodist University's Cox School of Business in Dallas.
The full-time MBA rankings involved a survey of the 470 master's programs in business administration accredited by the Association to Advance Collegiate Schools of Business. A total of 379 programs responded, and 129 provided the data used to calculate rankings based on a weighted average of various indicators including quality assessment and placement success.
The Merage School of Business offers four MBA programs, as well as Ph.D. and undergraduate business degrees and specialty master's such as a Master's of Professional Accountancy. UCI's full-time MBA program costs approximately $41,000 for California residents per year and approximately $49,000 for out-of-state students. There are currently 195 full-time students in UCI's MBA program.
The George L. Argyros School of Business and Economics at Chapman University also made the list of the top 92 ranked programs. It tied with The School of Management at University at Buffalo—SUNY for No. 81.
Stanford University's Graduate School of Business was No. 2 on the list, the highest ranking for a California school. University of California-Berkeley's Haas School of Business was No. 7, and University of California-Los Angeles Anderson School of Management ranked No. 15.