Tilly's Forecasts Q1 Loss
Wednesday, March 16, 2016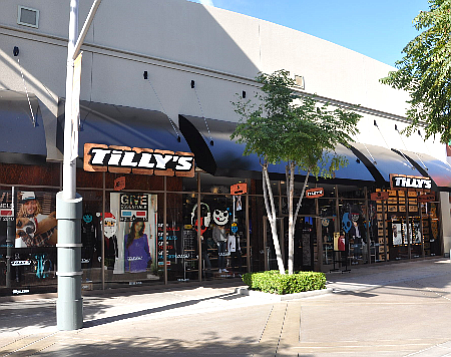 Shares in Irvine-based Tilly's Inc. dropped about 15% to a market cap of $193 million after the action-sports apparel retailer said it would lose $2 million to $4 million in its current quarter, the first of the company's fiscal year 2016.
Tilly's said the loss would be drive by a first quarter comparable store sales decline of 3% to 6% year-over-year and that it may report a net loss from 6 cents to 10 cents per diluted share.
The comments came as the company reported its fourth quarter and full-year results. For the quarter ended Jan. 30, net sales increased 4% year-over-year to $159 million while revenue at comparable stores slipped about 1% and net income fell 59% to about $3 million. Sales beat analyst expectations by $3.6 million but earnings missed projections by a penny a share.
Full year comparable store and e-commerce sales increased 1.2%, net sales increased 6.3% to $551 million and net income fell 47% to $7.5 million.