OC Resorts Have New China-Based Owner
Monday, March 14, 2016
Share this article: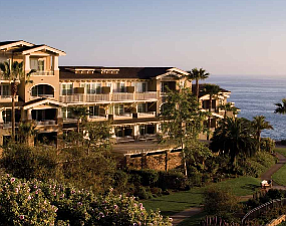 Two luxury hotels in Orange County – the Montage Laguna Beach in Laguna Beach and the Ritz-Carlton Laguna Niguel in Dana Point—have a new China-based owner.

Chicago-based Strategic Hotels & Resorts Inc., which owned both hotels, was sold by its parent company, New York-based private equity firm the Blackstone Group LLC, to Anbang Insurance Group Co. for $6.5 billion, Bloomberg reports.
Anbang is the fourth owner of the Montage in a little more than a year. Strategic bought the 250-room resort in January 2015 from Ohana Real Estate Investors for $360 million. That sale, valued at $1.4 million per room, is one of the highest per-room deals in the U.S. for a hotel. Blackstone purchased Strategic for $6 billion in cash and debt in a deal that closed in December.