Mission Hospital Names New COO
Originally published March 8, 2016 at 4:47 p.m., updated March 11, 2016 at 11:13 a.m.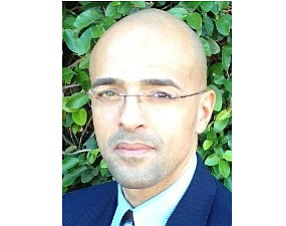 Mission Hospital said today that Tarek Salaway is its new chief operating officer.
Salaway will oversee operations at Mission, which has campuses in Mission Viejo and Laguna Beach and is part of the St. Joseph Hoag Health network of care. He was most recently chief operating officer at Keck Medical Center of the University of Southern California. He succeeds Margarita Cowley, who retired in 2014.
Salaway "provides Mission Hospital with senior-level experience and talent to implement its goals in all aspects of our operations," said Dr. Richard Afable, chief executive of St. Joseph Hoag Health and interim chief executive of Mission.
Afable is serving as Mission's interim boss since Kenneth McFarland's departure last month.
Salaway's experience also includes leadership positions at Renton, Wash.-based Providence Health and Services, which is forming an alliance with Irvine-based St. Joseph Health, one of St. Joseph Hoag's members. He holds degrees from University of California-San Diego and the University of Washington.