Habit Falls on Weak Guidance
Thursday, March 3, 2016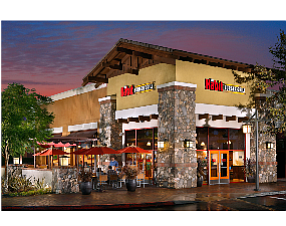 Irvine-based Habit Restaurants Inc. shares fell about 10% to a market cap of $508 million in heavy trading after the fast causal burger chain issued lower than expected guidance for this year.
Habit Restaurants said after markets closed on Wednesday that it expects revenue between $286 million to $290 million this year and plans to open at least 30 locations. Analysts' forecasts were for about $292 million this year.
The fast casual burger chain earned a 117% year-over-year increase in fourth quarter net income to $1.3 million, which slightly beat expectations, on a 25% revenue increase to $60.6 million.
Same store sales increased 3.3% for the quarter. The company also opened 13 new restaurants and one franchised location during the period for a total of 137 company operated locations and five franchised stores.
Habit said full-year net income grew 17% year-over-year to $8.9 million and full-year revenue increased about 32% to $231 million. Company-operated comparable store sales increased 6.4% for the year.