Visit Anaheim Forms Sports Unit
Wednesday, March 2, 2016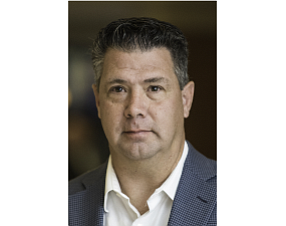 Visit Anaheim has formed Sports Anaheim to attract amateur sporting events to Orange County. Roy Edmondson, vice president of sports development for the destination marketing organization, will lead the new division.
The effort is planned as a way to increase room nights at hotels and tourism traffic at related businesses.
Sports groups are part of a bread-and-butter segment of hotel and convention business known by the acronym SMERF, or sports, military, educational, religious, and fraternal groups. Such groups often help fill hotel properties without garnering the notice that accompanies higher-profile meetings and conventions, such as the annual National Association of Music Merchants (NAMM) show that draw more than 90,000 visitors to the Anaheim Convention Center for several days each year.
"Anaheim is a sports town," as home to professional sports teams in baseball and hockey, Visit Anaheim President and Chief Executive Jay Burress. "We can offer … our expertise in developing and producing world-class sporting events."
Past sports events held in Anaheim include regional rounds of the NCAA men's basketball tournament, global and domestic gymnastics competitions, and UFC mixed martial arts championships.
The destination marketing organization also said it would form an advisory group with business and sports industry members to help guide the efforts.