Universities Join Forces on Arts
Wednesday, March 2, 2016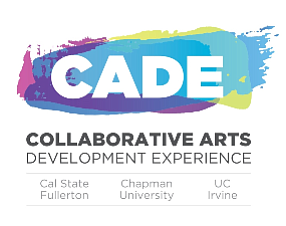 Chapman University's College of Performing Arts, Cal State University-Fullerton's College of the Arts and UC Irvine's Claire Trevor School of the Arts will develop the Collaborative Arts Development Experience (CADE).
The program is meant to provide cultural enrichment for anyone interested in learning more about the arts, as well as artistic development for young student artists and performers.
Each session blends art and culture via workshops, experiential learning, and industry immersion. Each session can take up to 30 students and focuses on a specific area of the arts paired with a unique global location.
The first two-week session will be spent in London's West End theater scene where student-only workshops are planned at educational institutions in the U.K. that include Shakespeare's Globe—a replica of an Elizabethan theater—the London Academy of Music and Dramatic Arts, and ArtsEd, a performing arts school.
Students apply and are accepted on a competitive basis. Cultural enrichment "observers" don't need to apply and can sign-up on a first-come, first-served basis.