Knott's Eyes Land for Parking
Monday, June 27, 2016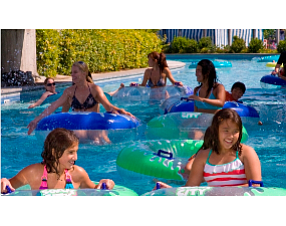 Knott's Berry Farm in Buena Park plans to buy 1.1 acres for $250,000 as part of a $5 million expansion of its Soak City water park by May 2017.
The item is on the Buena Park City Council's agenda for tomorrow, with approval recommended by the economic development department. A staff report said the price is about 7% higher than a recent land appraisal of $234,000.
Council approval would call for Knott's to demolish buildings to make room for parking. Knott's would have to begin construction on the new slide within six months, the report said.
Knott's has said it planned two new water slides under the expansion plan, but hadn't provided costs or details.
The land is on the 8100 block of Stanton Avenue in the city's entertainment district and across from the Buena Park Downtown shopping center.